Priscilla Stephan: Sustaining leaders with strategy and soul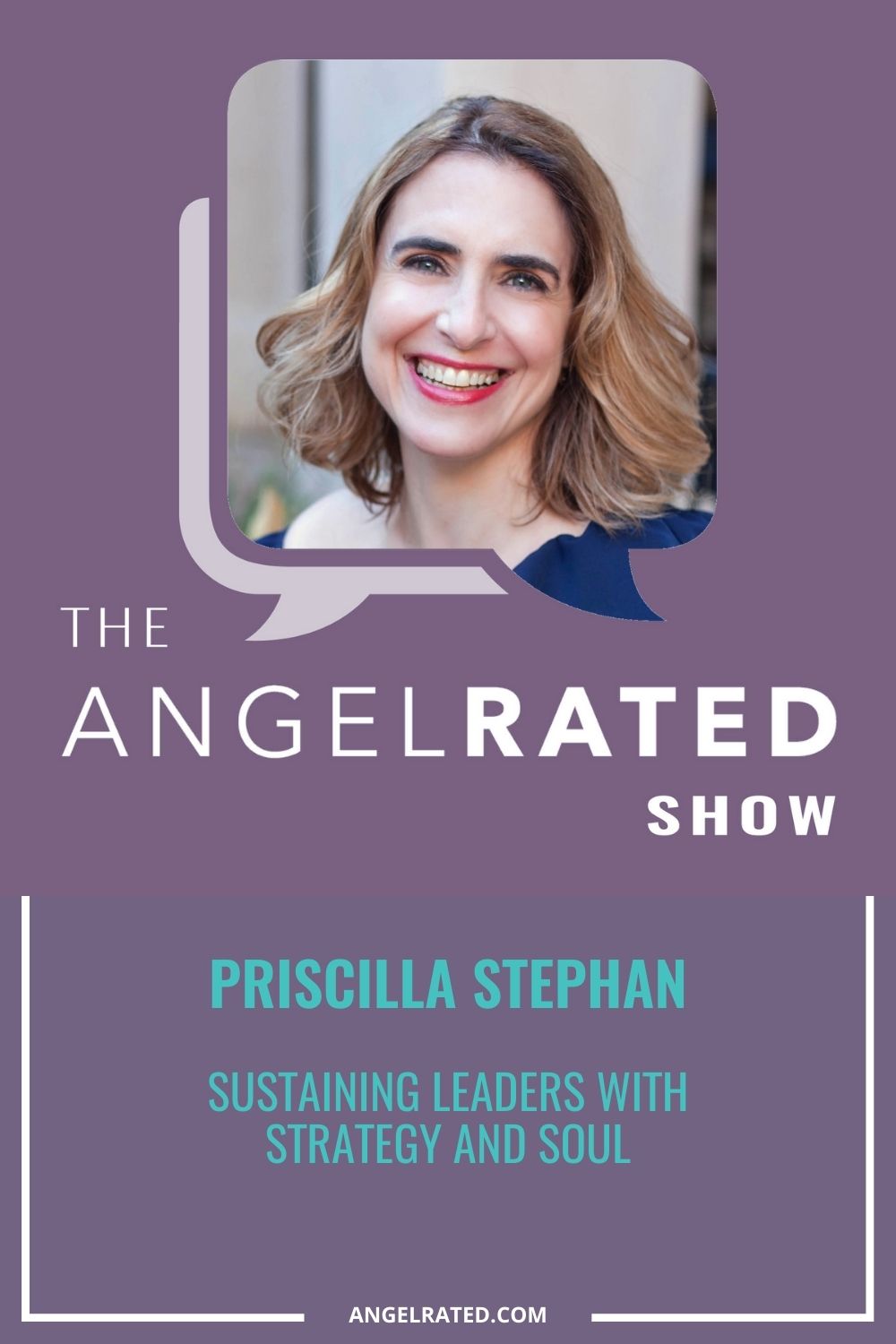 Priscilla Stephan is an Intuitive Business Strategist and creator of the Soulfluent Leadership Archetypes. She excels at helping people identify their zones of genius, step into powerful leadership, and live their purpose profitably.
Join us as we discuss how people can lead from their souls by tapping into the ultimate edge for personal and collective transformation.
If you've ever wondered how to combine actionable business strategy with soul alignment, then this is a great place to start.
In this episode, we talk about:
The journey that brought Priscilla to this path (1:11)
What are the Akashic records and how they can support us (3:11)
The importance of living a life in integrity (10:27)
The impact of bearing witness to someone's experience (15:34)
The causes that she is passionate about (17:53)
The power of Dirty Dancing (20:20)
"I realized that I had a specific talent when I connected to people's guides to help them grow their business, live their purpose through their business in a very aligned way."
Listen to or Watch The Angel Rated Show
Please Review, Subscribe and Share
At Angel Rated, we are all about ratings and reviews, so if you liked this episode, I would love you to rate and review The Angel Rated Show on your favourite podcast platform (Apple Podcasts, Stitcher, Google Podcast). Also, do subscribe to the podcast and share it with your online business friends.
Links mentioned in this episode
Find Priscilla Stephan on Angel Rated:
Connect with Priscilla Stephan:
The Angel Rated Show 
Inspiring conversations with the people behind the products and services most often used, or created, by online business owners. Hear how their personal beliefs and values have influenced their business. The Angel Rated Show is for anyone who wants to know more about the integrity and impact of the online businesses they are buying from. 
The Angel Rated Show is brought to you by Angel Rated; the independent directory and review site for all the products, courses and services used by online business owners. It's the best place to find the perfect product for the next stage of your business or personal growth. Learn more and list your business free of charge at angelrated.com.