HOW IT ALL BEGAN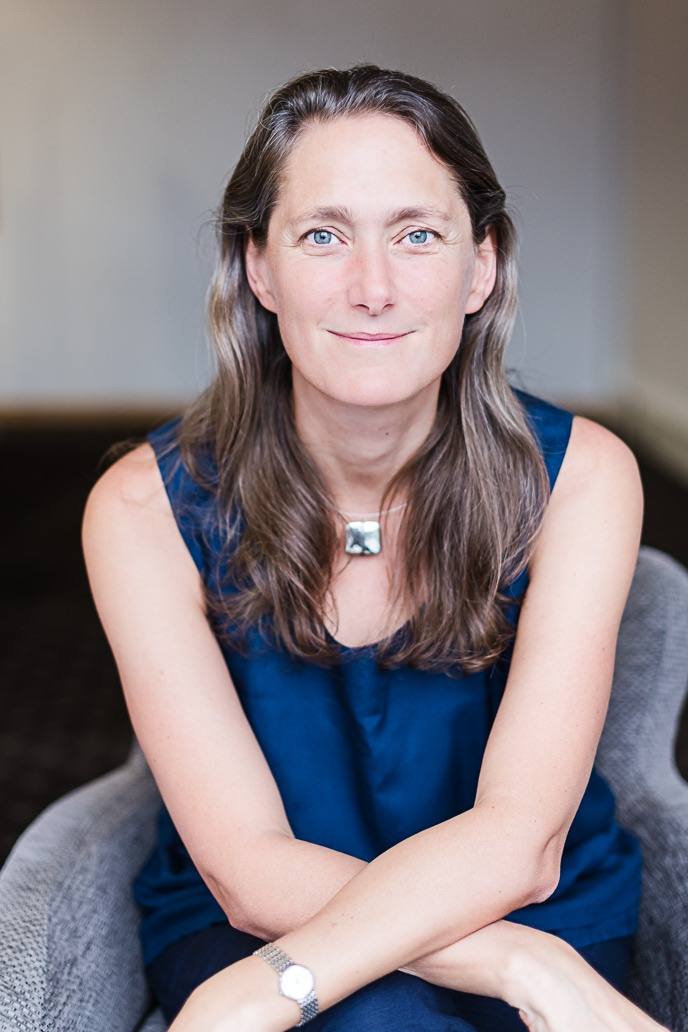 It's early 2017, and my husband and I have taken some time out and are travelling around New Zealand. At that point, I'd had my own consulting business for over eight years and had spent the previous four years trying to build an online business.
What happened next can only be described as a divine download. And that's not something I say lightly (or frankly could have ever imagined myself saying!).
While we'd been away, I'd been thinking a lot about a number of issues with creating an online business that struck me as either a waste of time and money, or that were downright unfair and wrong.
Firstly, all I ever seemed to see in the feeds of online business Facebook groups were people asking for recommendations. Can anyone tell me which is the best social media scheduling tool, the simplest email management system, the cheapest Facebook ads guru, the easiest website design course, etc, etc?
Lovely people shared info about what tool, course or person they had used and gave their opinions on its various pros and cons (often repeating the same advice over and over again on different, but very similar, posts). Some posted affiliate links promoting a specific product that could earn them money. Others suggested their own offerings or services, or were tagged by loyal friends or clients.
It was all very hit and miss, and really just depended on who had seen the original post. Rarely did the discussion result in a complete list of options, or provide any information on whether the suggestions made were a great fit for the original poster's situation.
Linked to this, it often felt like only the biggest names were getting mentioned, when there were dozens of other options available that may have been higher quality, or better suited to the potential client.
Secondly, there were constant rumours flying around my corner of the internet about various online business coaches who were charging a small fortune and then not delivering what they had promised. Any client who dared to complain would get bad mouthed (or blocked entirely) and told that they hadn't done the work, or had manifested poor results.
It was often hard to know who or what to believe, especially if you were only hearing from a vocal minority.
And day in, day out, I was using review sites to check out where we should be eating that evening, where we should be staying the following night, which tour operators had the best reputation, what activities we should do in each town, etc…
Then one night, it came to me. Why wasn't there a user review site focused on the products most frequently used, or created, by online business owners? Where was the Trip Advisor or Yelp equivalent for online business and personal development products?
This was exactly what I had wanted when I was starting out – a single, trustworthy site to get independent information and reviews on all the products, all in one place.
And having now talked to many other people about it, I know that it is exactly what they (and hopefully you!) are looking for too. Does this sound like what you want?
To quickly and easily find the perfect product for the next stage of your business or personal growth.
To minimise the wasted time and energy spent researching multiple products (and still not knowing which one to buy!).
To avoid investing your money in over-hyped products, or in ones that aren't right for where you're at in your life or business.
To be able to make confident, well-informed decisions (and steer clear of feeling confused and overwhelmed).
Or as a business owner, wouldn't it be great to get your products seen so that your business can flourish? My hope is that by using Angel Rated, you get to save time and money on marketing, with warm leads delivered directly to your website, and independent reviews available for you to use in your marketing materials.
But it wasn't just the idea that hit me. It was the entire solution. I could immediately picture the databases, how it would all work, what it would look like, the support it could offer, the potential to provide a valuable service to both the community and to the business owners themselves.
So, I got to work. It took a couple of years due to various distractions along the way, but it has refused to let go of me! I have finally found the thing that utilises all my skills and strengths, that makes me jump out of bed in the morning, that is the gift I want to leave to the world. I am so excited to finally get it launched and to build it into the essential tool I know it can be.
Oh, and if you're interested in where the name came from… it fits with my name (I am often called Angel rather than Angela!) and with the name of my travel blog. But far more importantly, it describes the amazing community of angels who contribute to this site, and share their experiences, in order to guide and support the personal and business growth of others.