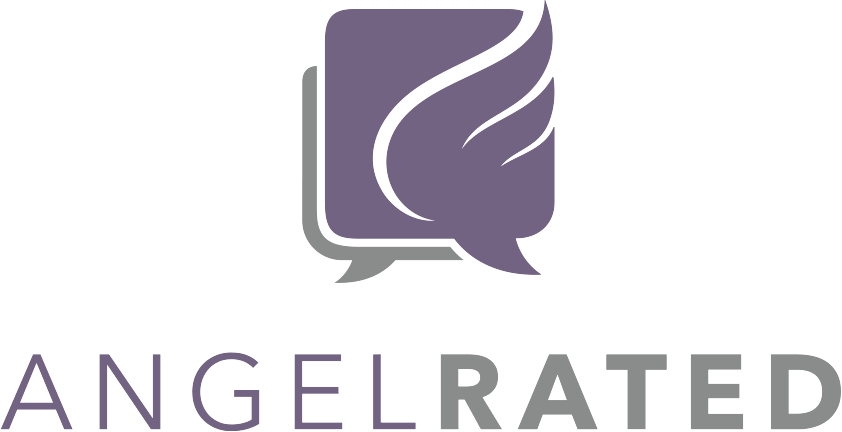 Be an Angel Reviewer and share your experience
Search for business and personal development products you've used and want to review
Write a Review
#InstaBizWeek by Kimba Digital Marketing (Kimba Cooper)
$250 Website Testing by Laurel for Websites
1:1 Coaching by Viv Guy
1:1 Coaching & Mentoring with Heidi Holvoet by Heidi Holvoet, Online Business Strategist
1:1 coaching for life and business by Seed to Sequoia
10to8 by 10to8
17 Hats by 17 Hats
24me by 24me
3 Simple and Powerful Ways to Kickstart Your Email List by Amy Porterfield
40 Days to a Finished Book e-course by Leonie Dawson
40 Days to Create + Sell your E-course by Leonie Dawson
5-day Create Your Podcast Bootcamp by Krystal Proffitt
60-Minute Intensive by Elise Darma
99designs by 99designs
Absolute Facebook Ads by Claire Pells
AccessAlly by Nathalie Lussier
ACTIVATE by Black Girls with Purpose
ActiveCampaign by ActiveCampaign
Acuity Scheduling by Acuity Scheduling
Adobe Spark by Adobe
Advanced Hashtag Strategies by Sue B Zimmerman
Airtable by Airtable
Aisling's Health School by Aisling FitzGibbon
Anchor by Anchor
Angie Makes by Angie Makes
Animoto by Animoto
Ann Charles by Ann Charles Media
Anti Planning Workshop by JAM
Any.do by Any.do
AnyMeeting by Intermedia
Appointy by Appointy
AppSumo by Sumo
Asana by Asana
Audiojungle by Envato
Authorize.net by Authorize.net
AWeber by AWeber
B-School by Marie Forleo
Basecamp by Basecamp
BeFunky by BeFunky
Benchmark Email by Benchmark Email
BigCommerce by BigCommerce
BigMarker by BigMarker
Bitrix24 by Bitrix
Black Girls with Purpose Podcast by Black Girls with Purpose
Blubrry by Blubrry
BlueHost by BlueHost
Book Like A Boss by Book Like A Boss
Bookafy by Bookafy
Boss Bird Planner by Boss Bird
Brand & Launch by ByDeesign ltd
Breeze by Breeze
Buffer by Buffer
Bullet Journal by Bullet Journal
Business Coaching/Mentorship by Your Tech Fairy
Business Intuition Academy by The Intuition Revolution (Ange De Lumiere)
Business Made Simple by JAM
Buzzsprout by Buzzsprout
Cacao Facilitation Training Course by Cacao King
Calendly by Calendly
Campaign Kickstarter by Digital Marketing Engine
Campaign Monitor by CM Group
Camtasia by Techsmith
Canva by Canva
Career by Maria O'Dwyer Coaching
Carrd by Carrd
Castos by Castos
ClickFunnels by ClickFunnels
ClickMeeting by ClickMeeting
ClickUp by ClickUp
Client / Student-Only Groups by JAM
Coach.me by Lift Worldwide
Community Management and Strategy by Designed To Network (Kim Cullen)
Constant Contact by Constant Contact
Content Pillars That Drive Conversion by Melinda Consults
ConvertKit by ConvertKit
Convertri by Convertri
Copy Caboose by Tarzan Kay
Copy Confidence Society by Marisa Corcoran
Copy School Membership by Copyhackers
CopySnaps by VOC Marketing
Copywriting 101 by Blair Badenhop
Copywriting For Creatives by Ashlyn Carter
Copywriting Mastery by Digital Marketer
CoSchedule by CoSchedule
Coursecats by Coursecats
Cowork Crowd by Cowork Crowd
Craft + Commerce Conference by ConvertKit
Create Your Pocket Product by JAM
Creating Your Own Podcast Course by Black Girls with Purpose
Creative Market by Creative Market
Credit to Your Business by Elizabeth Goddard
Crowdcast by Crowdcast
Crunch by Crunch
Custom Branding & Website by Michelle Pontvert
Custom Website Creation by Laura Licata, Web Designer and Developer
Dacast by Dacast
Dailygreatness Journal and Planner by Dailygreatness
Day Designer by Day Designer
Decluttering Simplified by Motherhood Simplified
Demio by Demio
Desire Map Planner by Desire Map (Danielle LaPorte)
Desygner by Desygner
Digital Course Academy by Amy Porterfield
Digital Lab All Access by Megan Martin
Discover Your Brilliance by Sedruola Maruska Coaching
Divi by Elegant Themes
Do Less Planner by Kate Northrup
Do What You Love and Make Money by Female Entrepreneur Association / Carrie Green
Done For Your Content Creation by Mountain Cane Media
Double Your Instagram Following by Dean Street Society (Hilary Rushford)
DPD by DPD
DreamHost by DreamHost
Drink Well, Feel Well, Look Well! Face Yoga and Connoisseur Tips for Sake & Wine Lovers by Sarika Group
Drip by Drip
Easelly by Easelly
Easil by Easil
EasyWebinar by EasyWebinar
eClincher by eClincher
Educate to Elevate Racial Sensitivity Workshop by Sedruola Maruska Coaching
Elegant Themes by Elegant Themes
Elementor by Elementor
Email Integration Using ActiveCampaign + Leadpages by Launch Tech Made Easy
Email Marketing Membership by Liz Wilcox
Email Rockstars by JAM
Emails for Launching by JAM
Embrace Your Extraordinary by Kori at Home
Emma by Emma
Energetic Marketing by Polly Hearsey
Enfold by Kriesi.at
Everlesson by Absolute Leverage
Evernote by Evernote
EverWebinar by Genesis Digital
EveryPost by EveryPost
eWebinar by eWebinar
Expand by Tended Wealth
Fabulous by Fabulous
Face Yoga Training for Women Entrepreneurs by Sarika Group
Facebook & Instagram Ads - Done For You by Courtney Tarrant Media
Facebook Ads Coaching by Marketing with Delight
Facebook Ads Management by Marketing with Delight
Facebook Ads Mastery by Andrea Palten Marketing Training & Business Coaching
Feedblitz by Feedblitz
Female Entrepreneur Association Members Club by Female Entrepreneur Association / Carrie Green
Filmora by Wondershare
Financial Fitness Basics by Jamie Trull
Financial Foundations for Women by Cara Czarnecki
Find Your Voice Academy by Jackie MacDougall
Fiverr by Fiverr
Flodesk by Flodesk
Follower to Fan Society by Tyler J McCall
Forecast by Forecast
Forgiving the Girl Inside Book by Lisa Drennon
Free 3 Day Instagram Training by Monica Monfre (Teach Wellthy Coaching)
Free Instagram Class by Kat Coroy
Free Instagram Hashtag Masterclass by She Social (Courtney Sjoberg)
Free Instagram Masterclass by Elise Darma
Free Pinterest Course by Twocan
Free Podcast Course by Fire Nation (John Lee Dumas)
Free Productivity Planner by Lin Jurutka
Free Snackable Writing Course by Enchanting Marketing
FreeAgent by FreeAgent
FreshBooks by FreshBooks
Full Focus Planner by Full Focus Planner
Funnel Strategy & Facebook Ads by Marya Jan
Get Feedback by SurveyMonkey
GetResponse by GetResponse
Gigabook by Gigabook
Gimp by Gimp
Going Plastic Free Room By Room Book by Tangie by Waste Free Products
Google Forms by Google
Google Hangouts by Google
Google Keep by Google
GoToWebinar by LogMeIn
Gravity Forms by Rocketgenius
GreenGeeks by GreenGeeks
Habitica by Habitica
Hashtag Files Society by She Social (Courtney Sjoberg)
Headway Theme by Headway Theme
Hello Audio by Hello Audio
Her Wealth Academy by Love Her Wealth
Hive by Hive
Holistic Business Mentoring by Ciara Bruton, Holistic Business Mentor & Web Designer for Spiritual Holistic Practitioners
HoneyBook by HoneyBook
Hootsuite by Hootsuite Media
Hostgator by Hostgator
How to Choose the Perfect (and Most Profitable) Webinar Topic by Amy Porterfield
How to Create a Microbusiness that Matters by Courtney Carver
How to Start a Podcast by Krystal Proffitt
How to Start a Podcast Checklist by Kelsey Murphy
How to Teach an Online Course by Black Girls with Purpose
HubSpot Marketing Hub by Hubspot
Humans and Earth Podcast by The School for Humans & Earth
I Done This by I Done This
I Heart Money by I Heart My Life
iContact by iContact
iHabit by iHabit
IIN Health Coach Training Program by Institute for Integrative Nutrition
Impact Lab mastermind by JAM
IMPACT Marketing Membership by Andrea Palten Marketing Training & Business Coaching
Impacting Millions by Selena Soo
Inkscape by Inkscape
Instagram Funnel Bootcamp by Elise Darma
Instagram Influence by Holistic Wellness (Samantha Gladish)
Instagram Makeover by Kat Coroy
Instagram Obsession by Agustina Palacio
Instagram Strategy Guide by Sue B Zimmerman
Instagram with Intention by Dean Street Society (Hilary Rushford)
InstaMind by Kimba Digital Marketing (Kimba Cooper)
Instapage by Instapage
Interact by Interact
Jimdo by Jimdo
Jing by Techsmith
Kajabi by Kajabi
KanbanFlow by CodeKick
Kartra by Genesis Digital
Keap by Keap
KeySurvey by WorldAPP
Kinsta by Kinsta
Klaviyo by Klaviyo
Later by Later
Launch and monthly podcast management by Zourit Solutions
Launch Your Podcast in 10 Quick Steps by Podcast Maven
Launchpad by JAM
Launchrock by Startups.com
Law of Attraction Planner by Freedom Mastery
LeadPages by LeadPages
Learn How to Support Your Child Through Anger, Sadness and Worry by Butterfly Beginnings Counseling
LearnDash by LearnDash
LearnWorlds by LearnWorlds
Libsyn by Libsyn
LifterLMS by LifterLMS
LinkedIn Launch Lab by Breanna Gunn Enterprises
Liquid Web by Liquid Web
List Builders Society by Amy Porterfield
Logo Design by Karla Pamanes
Loom by Loom
Loop Habit by Loop Habit
Mad Mimi by Mad Mimi
Magnetic Money Program by Miriam Castilla
MailChimp by MailChimp
MailerLite by MailerLite
MailPoet by MailPoet
Mailster by Mailster
Make a Flash For IT by JAM
MavSocial by MavSocial
MeetEdgar by Laura Roeder
Memberium by Memberium
MemberMouse by MemberMouse
MemberPress by MemberPress
Members Pro by Members Pro
MemberSpace by MemberSpace
MemberVault by MemberVault
Missinglettr by Missinglettr
MockuPhone by Mockuphone
Monday.com by Monday.com
Money Academy for Entrepreneurs by Dollar Divas
Money Bootcamp by Denise Duffield-Thomas
Money Coaching by Plum Tree Money
Money Coaching Circle by Financials for Creatives
Money Mentality Makeover by Amanda Frances
Money, Manifestation and Multiple Streams of Income by Leonie Dawson
MoonClerk by MoonClerk
Music for Makers by Music for Makers
MY Journal Planner by MYnd Map
My PA Planner by My PA Planner
MYOB by MYOB
Namecheap by Namecheap
Nelio Content by Nelio Software
New Podcast Set-Up by Marcie Paige
Notion by Notion Labs
Nozbe by Nozbe
One Stop Launch Shop by Launch Tech Made Easy
OneNote by Microsoft
Online Business Playground by Elizabeth Goddard
Online Business Playground Summit by Elizabeth Goddard
OnlineMeetingNow by OnlineMeetingNow
Onlypult by Kuznitsa
Ontraport by Ontraport
Opayo by SagePay
OptimizePress by OptimizePress
Pair.com by Pair.com
Paperbell by Laura Roeder
Passion Planner by Passion Planner
Payhip by Payhip
PayPal by PayPal
PicMonkey by PicMonkey
Pictaculous by MailChimp
Pin With Purpose by Rachel Ngom
Pinning Foundations by Karrie Marie
Pinning Perfect by Blog Clarity
Pinterest Marketing 101 by Angie Gensler
Pixabay by Pixabay
Plann by LadyLaurence
Planoly by Planogram
Pocket by Pocket
PodBean by PodBean
Podcast Boom! Easy Podcasting For Coaches by Angie M Jordan
Podcast Coaching by Podcast Maven
Podcast Editing by MOMentum Market
Podcast Editing & Management by Marcie Paige
Podcast Editing Services by Podcast Maven
Podcast Power Launch Package by MOMentum Market
Podcast with Soul by Kelsey Murphy
Podcasters' Paradise by Fire Nation (John Lee Dumas)
PodcastPRO eBook by Almost 30
PodcastPRO Program by Almost 30
Podia by Podia
Post Planner by Post Planner
Post to Profit by Tyler J McCall
PosterMyWall by PosterMyWall
Power-Up Podcasting by Smart Passive Income (Pat Flynn)
PowWowNow by PowWowNow
Practical Pinning by Megan Auman
Practice Better by Green Patch Inc.
Premium Brand Identity Design by Karla Pamanes
Private Content by LCweb
Productivity Planner by Intelligent Change
Proffitt Podcasting by Krystal Proffitt
Profitable Live Trainings by JAM
Proofreading by Wendy by Wendy Janes
ProProfs Survey Maker by ProProfs
Quickbooks by Intuit
Rainmaker by Rainmaker
Ready Set Gram by Sue B Zimmerman
Ready Set Gram Pro by Sue B Zimmerman
RecurPost by RecurPost
Red Circle by Sigrun
Redbooth by Redbooth
Rise.Shine.Enterprise Planner by Rise.Shine.Enterprise
Rock Your Day of Voxer Offer by JAM
Rocketium by Rocketium
Sales Star Masterclass by Leonie Dawson
Salesforce by Salesforce
SamCart by SamCart
Satori by Satori
ScheduleOnce by OnceHub
Schedulicity by Schedulicity
School for Humans and Earth Mentoring Sessions by The School for Humans & Earth
Screenflow by Telestream
Self-Publishing Made Simple by Self-Publishing Made Simple (Emee Estacio)
Sendible by Sendible
SendInBlue by SendInBlue
Setmoore by Setmoore
Shopify by Shopify
Show Me The Strategy! Instagram Growth Package by Elise Darma
Simple Pin Collective by Simple Pin Media
Simplecast by Audios Ventures
SimpleMarketing.AI by SimpleMarketing.AI
Simplero by Simplero
SimplyBook.me by Notando Iceland Ltd
SiteGround by SiteGround
Skype by Microsoft
Slack by Slack
Small Business Legal Academy by Suzanne Dibble
Smart Survey by Smart Survey
SmartCart by SmartCart
SmarterQueue by SmarterQueue
Snagit by Techsmith
Snapseed by Snapseed
Social Club Academy by Brooke Vulinovich
Social Club Membership by Brooke Vulinovich
Social Curator by Jasmine Star
Social Jukebox by Social Jukebox
Social Oomph by Social Oomph
SocialBee by SocialBee
Socially Sharing SOUND by Ann Charles Media
SocialPilot by SocialPilot Technologies
SOMBA Accelerator by Sigrun
SOMBA Kickstart by Sigrun
SOMBA Momentum by Sigrun
Soulfluent Leadership Roundtable by Soulfluent (Priscilla Stephan)
Soundstripe by Soundstripe
Sowing Post Capitalist Seeds by Sowing Post Capitalist Seeds
Spiffy by Spiffy
Spreaker by Spreaker
Sprout Social by Sprout Social
Square by Square
SquareSpace by SquareSpace
Start and Grow a Successful Membership by Female Entrepreneur Association / Carrie Green
Start Building Your List mini-course by Launch Tech Made Easy
Start the Right Podcast by Jackie MacDougall
Stencil by Stencil
StoryYourBrand by Anne McColl
Strides by Strides
Strikingly by Strikingly
Stripe by Stripe
StudioPress Theme by StudioPress Theme
Sumo by Sumo
Super Simple Survey by Super Simple Survey
SurveyGizmo by SurveyGizmo
SurveyMonkey by SurveyMonkey
Systems That Scale by Amy Porterfield
Tailwind by Bridesview
Tapping into Massive Wealth by Manifestation Babe
Teachable by Teachable
The $125 Website Audit by Laurel for Websites
The 21-day Insta-Course by Melissa Camilleri
The All-In-One-Place List Building Library by Amy Porterfield
The Art of Money by Bari Tessler
The Boss Lady Social by She Social (Courtney Sjoberg)
The Content Machine by Alina Scarcella
The Copy Cure by Marie Forleo
The Course Course by JAM
The Diamond Messaging Society by Suzy Cater
The Fast Guide to Launching by JAM
The first personalized early reader set - Set 1, 7 Books by MyLibook
The Freedom Accelerator by JAM
The Freedom Experience by JAM
The Funnel Intensive by Katie Peacock Copy
The Hashtag Handbook by Sue B Zimmerman
The High Performance Planner by The High Performance Planner
The Homeworker magazine by The Homeworker
The Insta Essentials by Jenna Kutcher
The Instagram Ivy League by Alex Tooby
The Instagram Lab by Jenna Kutcher
The Lazy Guide to Affiliate Marketing by Elizabeth Goddard
The Maker's Yearbook by The Maker's Business Toolkit
The Membership Movement by JAM
The Money Map by Megan Hale
The ONE Live! by Suzy Ashworth
The Painless Guide to Hiring a VA by JAM
The Perfect Pin by Breaking The One Percent
The Pinterest Lab by Jenna Kutcher
The Pinterest Playbook by Justyn Jen
The Podcast Collaborative by Sarah Penner
The Podcast Lab by Jenna Kutcher
The Podcast Masterclass by Fire Nation (John Lee Dumas)
The Power of Pinning by Melanie Duncan
The Profit, Purpose, & Pleasure Summit by Change Agent Studio, LLC
The Profitable Playground by JAM
The Projector Business Academy by Daisy Deb
The RICH Content School by Buddhified
The Rich Life Lab Membership by JAM
The School of Applied Functional Medicine by The School of Applied Functional Medicine
The Tripwire Training by JAM
The Ultimate Course Creation Starter Kit by Amy Porterfield
The Wealth Worthy Journey by Alexis Harvey
Things by Things
Thinkific by Thinkific
Thrive Architect by Thrive Themes
Thrive Leads by Thrive Themes
Thrive Quiz Builder by Thrive Themes
ThriveCart by ThriveCart
Time Genius by Marie Forleo
TimeTrade by TimeTrade Systems
ToDoist by Doist
Toggl Track by Toggl
TomatoTimer by TomatoTimer
Transistor by Transistor
Trello by Trello
Tribe of Noise by Tribe of Noise
TSO Host by TSO Host
TweetDeck by Twitter
Typeform by Typeform
Ucraft by Ucraft
Udemy by Udemy
Unbounce by Unbounce
Upwork by Upwork
VerticalResponse by Deluxe
Vimeo by Vimeo
VIP Facebook Ads Management - Done For You by Jennifer Spivak
VIP Intensive by Alina Scarcella
Viral Content Club by Viral Marketing Stars
Viral Content Templates by Viral Marketing Stars
VistaCreate (previously Crello) by Crello
Wake Up and Smell The Copy by By The Way Creative
Wave by Wave
Way of Life by Way of Life
We Should All Be Millionaires: The Club by JAM
Webex by Cisco
WebinarJam by Genesis Digital
WebinarNinja by WebinarNinja
WebinarsOnAir by Google
Website Design by Pauline Wiles
Website DIY Coaching & Website Auditing by Your Tech Fairy
Website Intensive (New from scratch, or Rebuild/Renovate) by Your Tech Fairy
Website Tech Support by Laura Licata, Web Designer and Developer
Weebly by Square
Wellpreneur: The Ultimate Guide for Wellness Entrepreneurs to Nail Your Niche and Find Clients Online by Wellpreneur
Whole Life Business Planner by Annie Anderson
Wild Apricot by Personify
Wishlist Member by Wishlist Member
Wistia by Wistia
Wix by Wix
WooCommerce by WooCommerce
Word Swag by Word Swag
Wordpress by Wordpress
Workplace by Facebook
WP Engine by WP Engine
Wrike by Wrike
Wufoo by SurveyMonkey
Xero by Xero
Yesware by Yesware
YouCanBook.me by YouCanBook.me
Your Email List Starter Guide by Amy Porterfield
Your Podcast Roadmap by Ginx Media
YouTube by YouTube
Zippylogos by Zippylogos
Zoho Books by Zoho
Zoho Campaigns by Zoho
Zoho Social by Zoho
Zoom by Zoom
Don't let your
knowledge and
experience go to waste
Give back to a
community you've
benefited from
Help others
thrive
Ensure the
best products
shine
Build your
authority as
a trusted advisor
4 STEPS TO BECOMING THE COMMUNITY'S HERO
1

Search

Search for a product or service you've bought or used.

2

Review

Leave an honest review about the product.

3

Feel Good

Bask in the knowledge that you're helping others to thrive.

4

Do Good

Help us decide which charities we should support each year.
Write a review
REVIEWER CODE OF CONDUCT
What you can expect from us and what we expect from you
We Promise
To allow you to add details of your business to your profile, if appropriate, including a link to your website, so that others can learn more about you and your business.
To give you control over your display name and what information you want to include in your profile, so that you can remain anonymous if you'd prefer.
To add all reviews that meet our Acceptable Use Policy to Angel Rated, no matter how positive or negative.
To remain independent and not to allow the existence (or otherwise) of affiliate schemes to influence search results or the publication of reviews.
To notify business owners, where possible, of new reviews to allow them to respond and to help them improve their product or service.
To listen to your feedback and work hard to improve Angel Rated so that it meets your needs.
To involve you in decisions about who should receive any income that we decide to donate to charity.
You Promise
To only review products or people that you have actually bought or worked with.
Not to review products that are owned by your own business or a business that you work for.
To be honest and constructive in your reviews so that they are useful to both other users and to the product's owner.
To understand that the information in your review and your public profile will be shared with the product owner. If you are uncomfortable with the information being shared, then please edit your public profile.
Not to write anything that is defamatory, obscene, offensive, threatening, abusive, hateful or a breach of privacy.*
To comply with our Acceptable Use Policy at all times.
To let us know if there are products missing that you would like to review by using our Suggest a Product form.
To let us know about any new features you would like to see on Angel Rated by using our Suggest an Improvement form.
* For further details, see our Terms of Business and Acceptable Use Policy. Reviews reported as inappropriate and/or which do not meet our Acceptable Use Policy will be removed.

Stop wasting valuable time and money buying the wrong products
Subscribe below to be the first to hear about the top rated tools, courses and experts.
Disclosure: We are a professional review site that receives compensation from some of the companies whose products our users review. These products are clearly marked with an icon on the 'Visit Website' button. We remain independent and the existence (or otherwise) of affiliate payments has no influence on our search results, rankings, or the publication of reviews.